I love PostgreSQL community...
It is one of the times that the words cannot express my feelings...
After
PGDay.it
, Magnus and Andreas told me that they sent me a package (from Germany). It finally arrived (it took a lot of time to arrive here. Customs thing

) today (Click for larger image):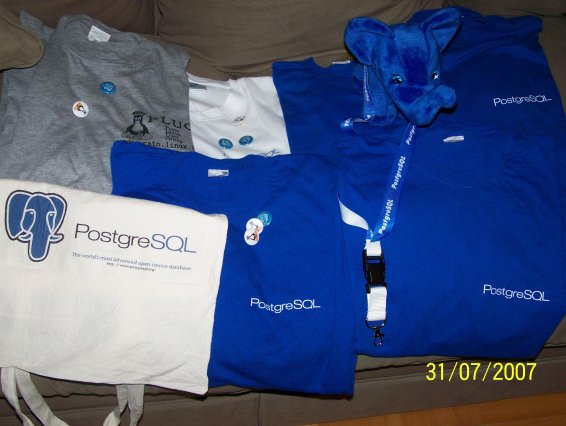 6 t-shirts, 2 pens, lots of pins, etc etc etc... I felt as if I went to Italy.
But the best gift was not these... It was a postcard (Click for the larger image):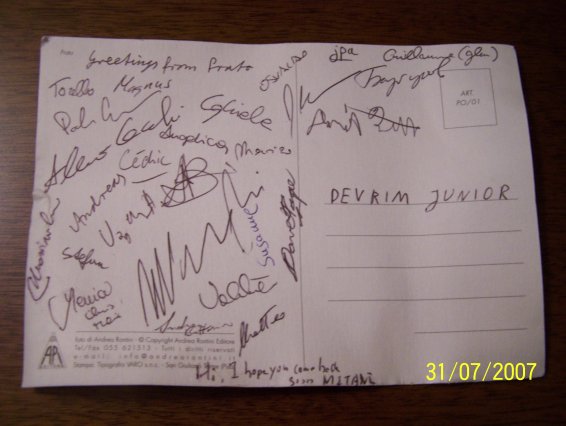 A postcard signed by lots of people from EU PostgreSQL community:
Magnus
,
Andreas
,
Stefan
,
Federico
,
Jean-Paul
,
Guillaume
,
Dave
,
Mitani
,
Gabriele
,
David
,
Marco
, Susanne, Torello, Osvaldo, and other guys from there... I could not read all the signatures (yet), please do let me know if your name is there and I'll update this blog entry.
Thanks guys. I love all of you. This is all I can say now. You made me
very
happy... and also you made Gunes Deniz very happy -- this is the best gift that he got.
... and yes, there is a story behind the postcard:
Continue reading "I love PostgreSQL community..."